Endurance for a long time
Quick Charge, more than QC2.0
TI reversible Quick Charge technology of America makes ORICO Q1 charge 3 - 4 times faster than normal power banks, giving full play to the function of quick charge.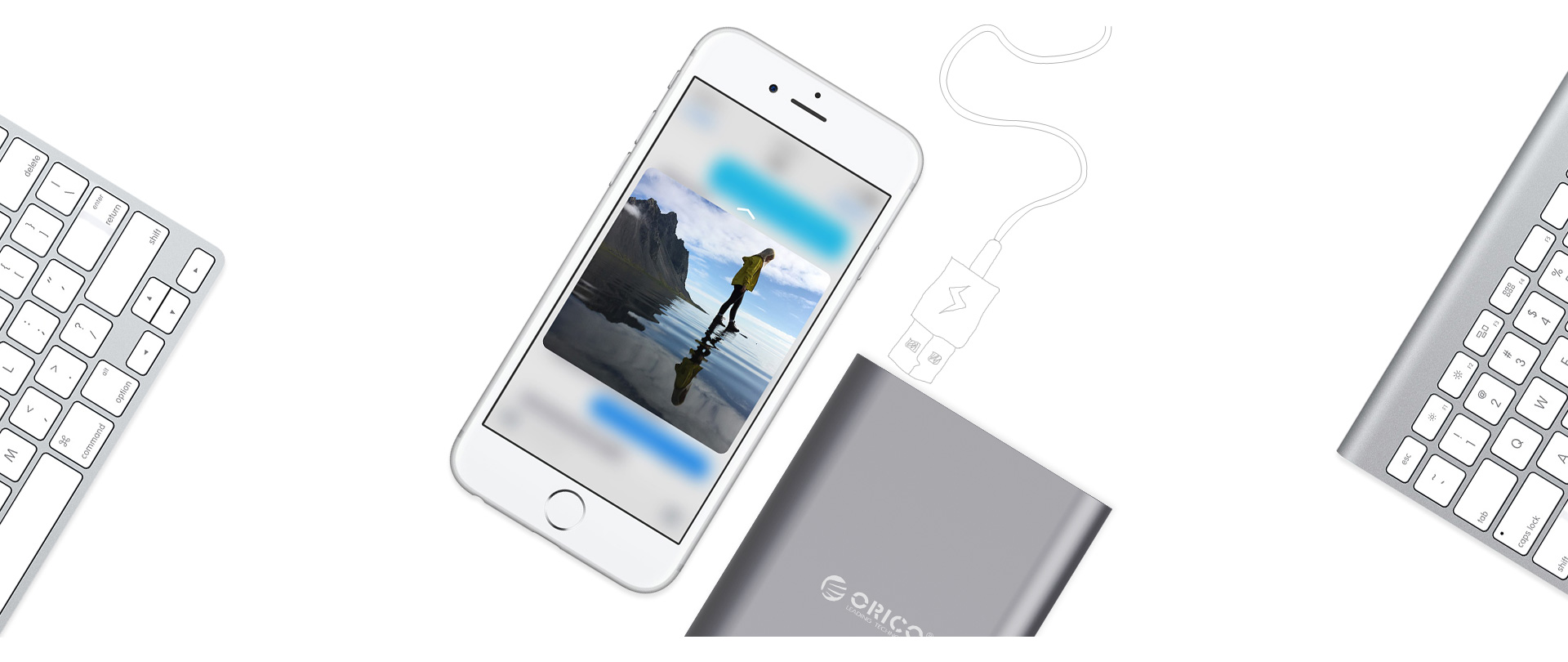 Charge Q1 for only 10min at emergency moment
Then provide 20% battery life for iPhone6
When cellphone is out of power in an emergency, it takes only 30 minutes to provide 58% battery life for most of cellphones.

Quick Charge, no problem
3 - 4 times faster than last generation
Q1 is built in intelligent recognition IC, which can automatically identify QC2.0 devices, deliver 9V1.8A output when identifying 9V devices, deliver 12V1.5A output when identifying 12V devices.

Premium Samsung / LG battery cells
The certified supplier of Apple
It is smaller than normal cells with same capacity on the market, preventing overheat, leakage and burst, more secure.

Every 1% power plays great role
More secure, more durable
The conversion rate of terminal is over 90%. Premium battery cells and precise circuit provide security assurance. Every 1% power plays great role in charging, more durable than normal power banks. Deliver 5V2.4A output when identifying 5V devices, keeping quicker charge.

Precise and small, the same as business card
Combining integrated microcircuit with high density battery cells, Q1 is small the same as business card, easy to carry.

Exquisite workmanship
Integrated CNC cutting technology, more sleek
Made of PC plastic and aluminum alloy, processed by anodic oxidation and CNC cutting technology, treated with high gloss lacquer finish, sleek and beautiful.

Multi-protection safety system
ORICO's multi protection safety system ensures complete protection for attached devices from electrical short circuit, over heat, static electricity, over voltage, over current, etc.