Dual bay docking station for 3.5 inch HDD & SSD
Accommodates two 3.5 inch hard disk drives (HDD)
or solid state drives (SSD) at the same time via SATA I & II interface
the ORICO docking station makes it much easy to sync data betweem computer and hard drives.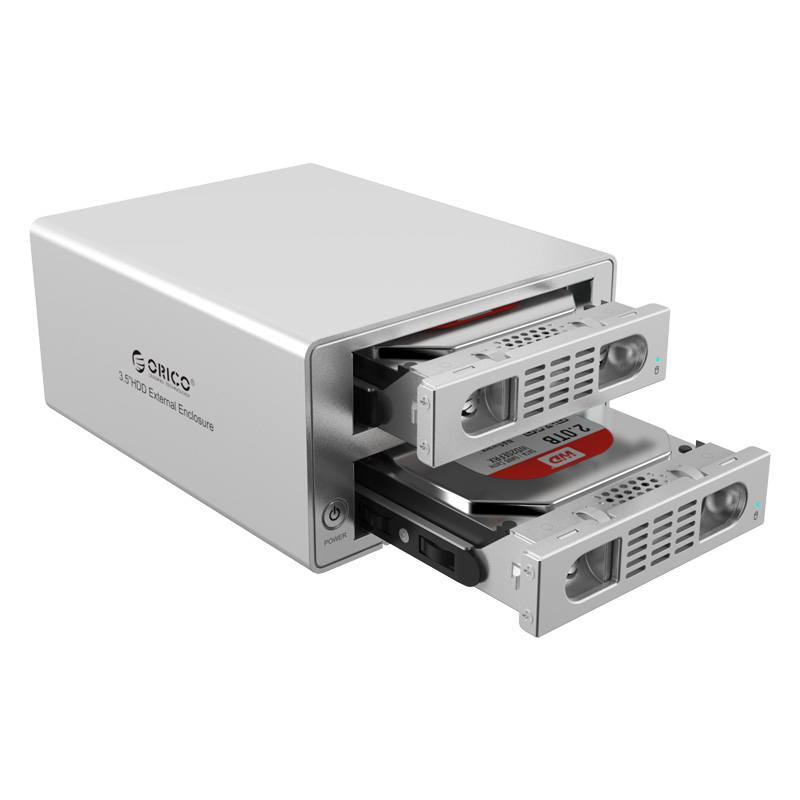 SuperSpeed USB3.0 and eSATA
USB3.0 supports data transfer rate of up to 5 Gbps, also is backwards compatible with USB2.0 and 1.1
eSATA supports data transfer rate of up to 3 Gbps, even faster data transfer
A quick and simple way to expand storage capacity to your computer.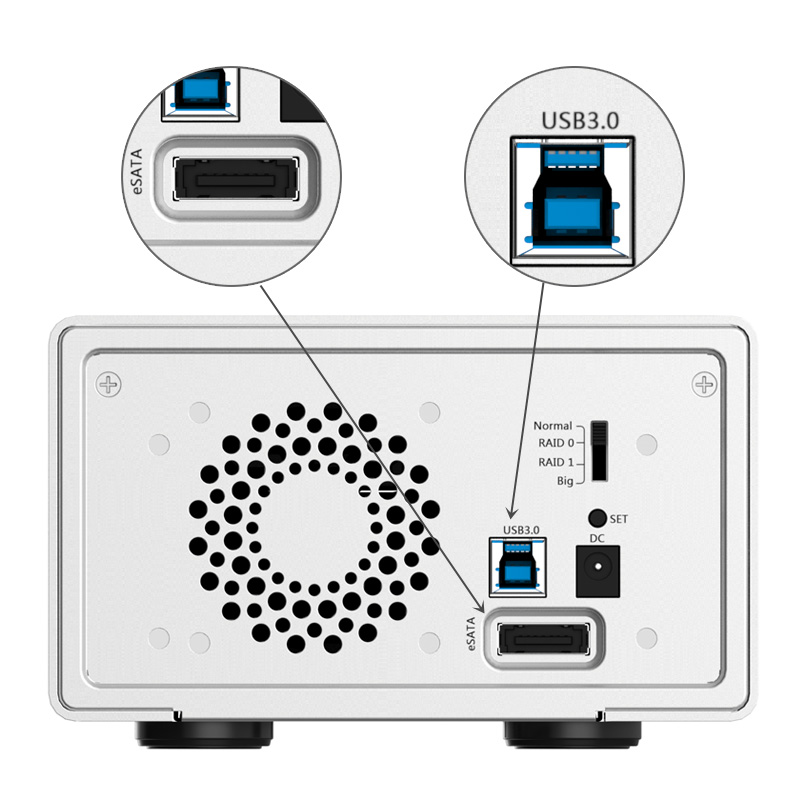 Aluminum alloy shell
Hign end solid aluminum body is durable yet sleek, eye-catching Apple-style design
Matches perfectly with Mac and other Apple-style desktop or laptop.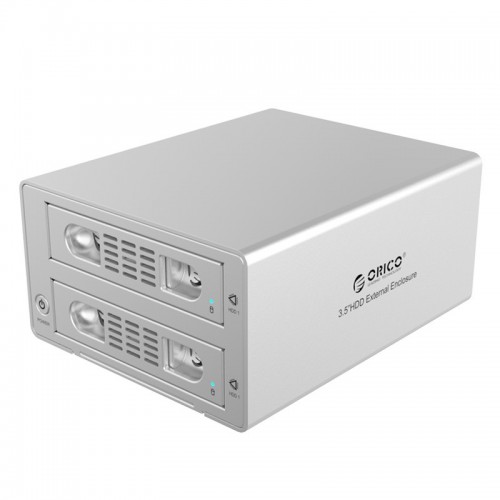 RAID Supported
RAID 0/1/Combine/Clear mode supported, built-in RAID mode switch
Easily switch between RAID 1 (mirroring), RAID 0 (striping)
computer-independent duplicating / cloning without computer, high efficiency