10050mAh large capacity
Fully charge iPhone6s three times
Advanced components and Samsung / LG battery cells give 10050mAh large capacity; don't worry out of energy during travel.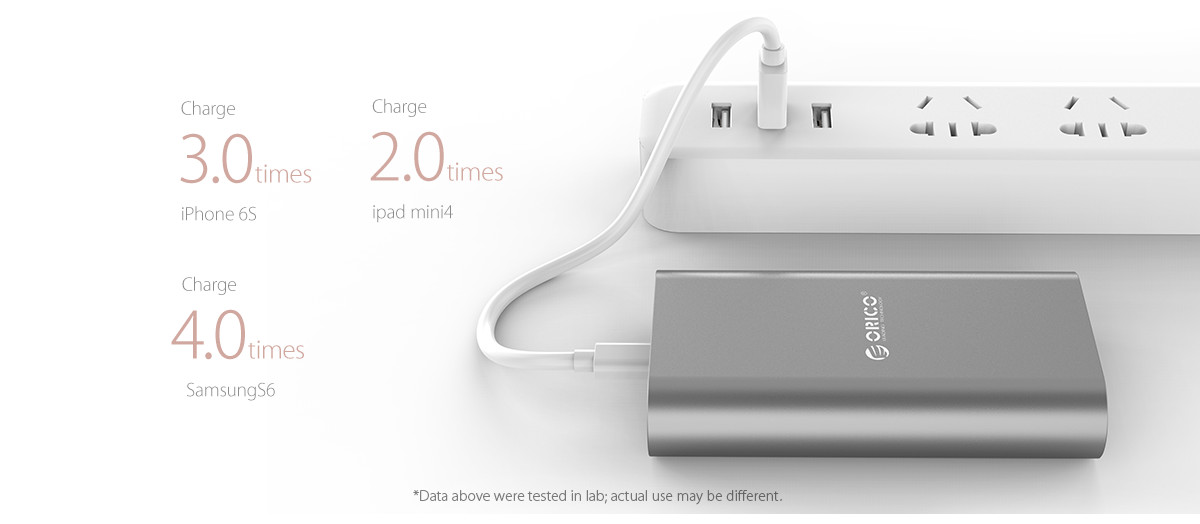 Quick Charge
QC3.0 adopts INOV (Intelligent Negotiation for Optimum Voltage); a variety of 3.6-6.5V/3A, 6.5-9V/2A, 9-12V/1.5A output improves charging efficiency.

Qualcomm QC3.0 technology
QC3.0 provides 80% energy for a phone in 35min, 27% faster than QC2.0, twice as QC1.0, four times faster than normal charging.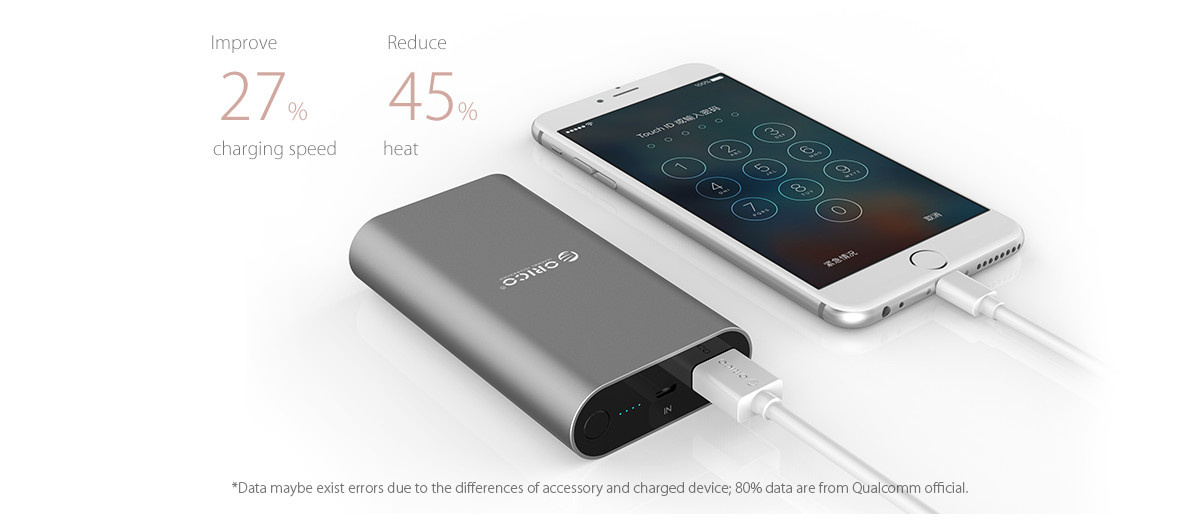 Reversible Quick Charge3.0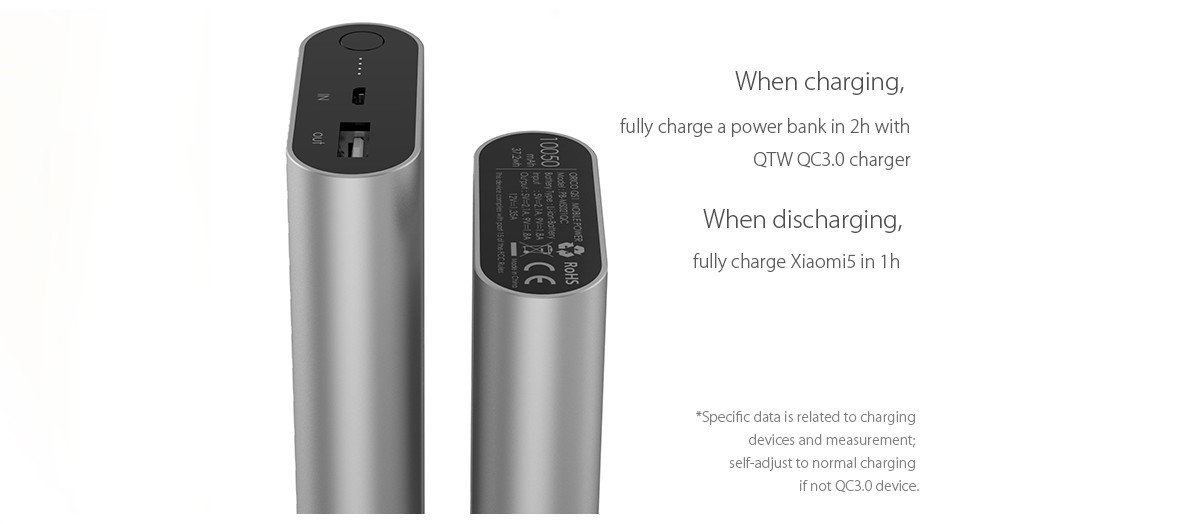 LG / Samsung battery cell
Advanced LG / Samsung battery cell promotes charging conversion rate, prolongs using life, more secure.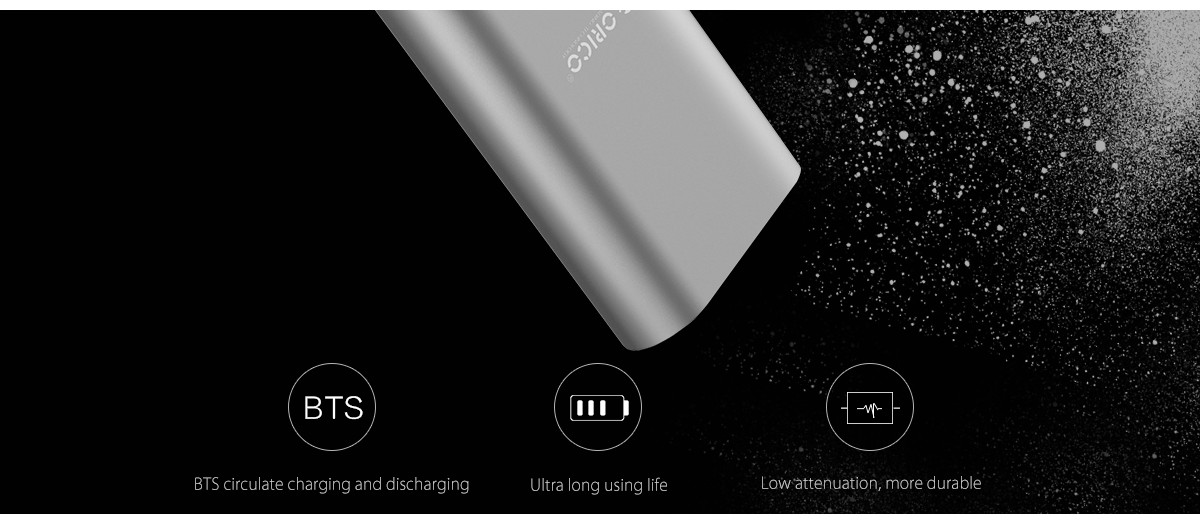 Intelligent USB port
Smart charging
Smart charge technology monitors battery's voltage, protects from over voltage or current, more reliable.

Widely compatible
Detects and delivers ideal current for attached devices including Apple, Samsung, Huawei, Xiaomi and other brands phones or tablets.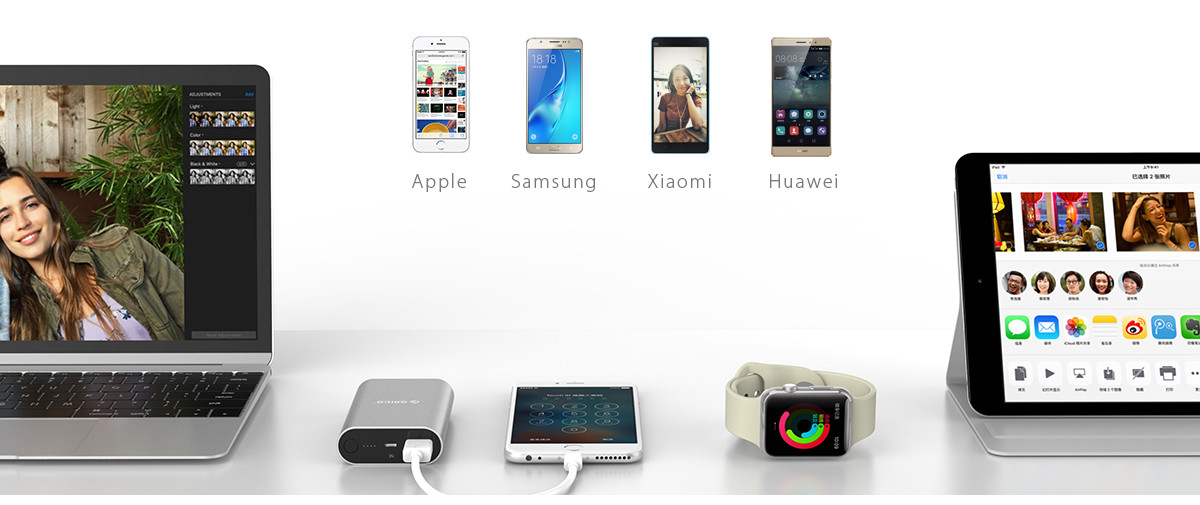 Small but powerful
Small and sleek chassis made of aluminum alloy with comfortable handle brings you amazing experience.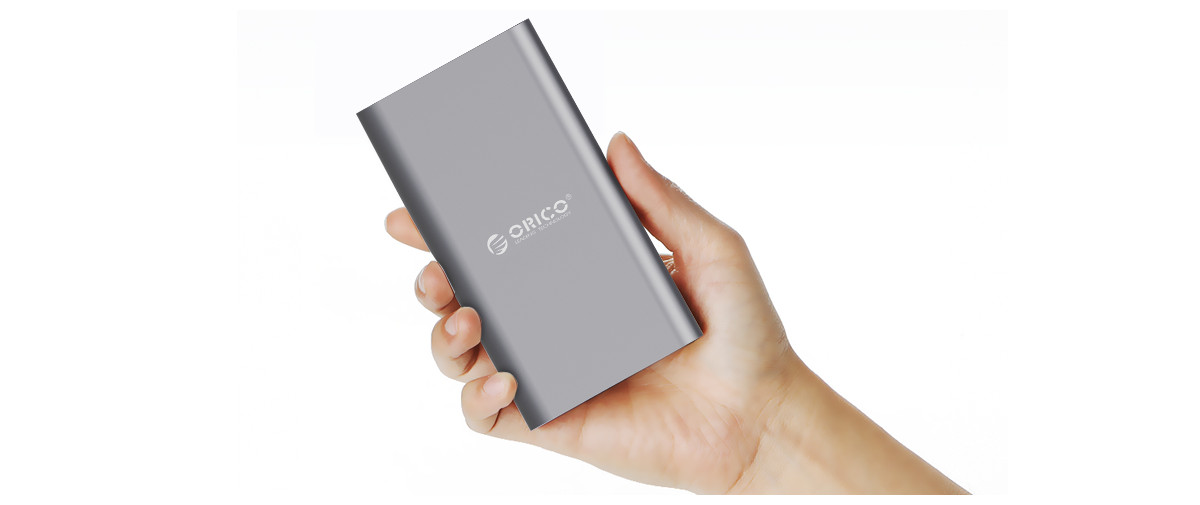 0% / 25% / 50% / 100% power indicator
Power progress indicator confirms charging status, clearly and correctly.